Creativity and Collaboration Help Students Learn Real-World Skills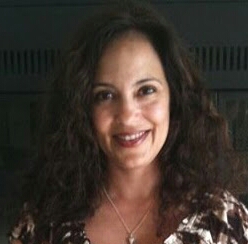 Bak Middle School of the Arts, a public magnet school in West Palm Beach, Florida, is every creative kid's dream school. Not only can students "major" in a wide array of art concentrations, but Bak's reputation for academic excellence further increases its standing as one of the community's most highly sought-after middle schools.
Bak is also the dream school of many of its faculty members, including Stephanie Shepherd, who teaches French, Spanish, and flute to students in grades six through eight.
"Now I Can Do Everything"
Once an orchestra musician, Shepherd studied abroad at Italy's Accademia Musicale di Firenze and at the Conservatoire de Musique de Genève in multi-lingual Switzerland. During these years, and perhaps partly out of necessity, she became increasingly interested in language.
Upon returning to the United States, Shepherd taught band and Spanish but also earned her certification in language instruction. "Now I can do everything," she says. "I can do music and language instruction and teach about the culture – and the kids are wonderful."
Implementation
As you may expect at a school with such a uniquely creative staff and student body, the reaction to any new model of instruction will vary. The Marzano Teacher Evaluation Model was no exception. "I think that the hardest part was accepting that something was mandated," she laughs, "but we're growing. We're learning how to use it. Everybody's getting a little more comfortable with it."
She likens the rollout of the Marzano model to the widespread implementation of Common Core State Standards. "There's this resistance," she says, "and then when you actually read what the Common Core Standards are, it's really difficult not to love them. They raise the bar and they're so modern and they're just really logical."
It's a Coach
Deliberate practice, a structured, targeted effort to use planned activities, reflection, and collaboration to identify problems and seek solutions, is an important ingredient in Shepherd's instruction. She relies on it in her effort to keep students immersed – or to quickly turn conversations back to – the language they're learning, despite distractions.
"One of the things I'm working on is not falling into English," she explains. "I'll start off talking to them in French for ten or fifteen minutes. Then, somebody will say something, and we slip into English."
When Shepherd saw Dr. Robert Marzano speak in Orlando, many of the things he said inspired her, but one of his assertions made an especially profound impact. "He said that it's not an observer in the back of the class; it's a coach. When he said that, I really had a different outlook on my deliberate practice and what I was going to be doing in my classroom."
Tips from Experience
The teachers at Bak may have struggled at first, but with the initial bumps in the road behind them, they're making progress with using the Marzano model. When asked what tips Shepherd could offer to other schools in the beginning stages of implementation, she stresses the importance of embracing unity and teamwork.
"If you can follow this path, it's going to be the same path that we're all following," she says. "We can develop a common school culture. We can develop a common countywide culture, a national culture. I think it brings a lot more validity to what you're doing."
Student Engagement
Design Question 5 of the Marzano Teacher Evaluation Model focuses on keeping students engaged in the content. This includes the following strategies:
Noticing when students are not engaged
Using academic games
Managing response rates
Using physical movement
Maintaining a lively pace
Demonstrating intensity and enthusiasm
Using friendly controversy
Providing opportunities for students to talk about themselves
Presenting unusual or intriguing information
What better way to get students' attention than with the Fresh Prince of Bel-Air theme song?
To demonstrate why people shouldn't rely too much on applications like Google Translate, Shepherd shows her students this hilariously mesmerizing video, in which the lyrics to the well-known rap ditty are translated from English to Mandarin and then back to English. Each time the lyrics are translated, the song becomes a little stranger, demonstrating the necessity for human translation.
Technology and Social Media
For Shepherd, unity goes far beyond school-wide collaboration. With many teachers pressed for time, opportunities to meet and share ideas can be few and far between, but Shepherd has found that the Internet can make up for that.
On Websites such as Pinterest and Edmodo, she's able to connect and share resources with many passionate, like-minded teachers in other states, including an outstanding district in Kentucky. "They have these great integrated performance assessments and wonderful resources that I steal daily," she laughs. "They're not really my colleagues in my school, but I'm working alongside them. I feel almost as if they're teaching next door."
Looking Ahead
Students also benefit greatly from having so much collaborative information at their fingertips, but they still must learn critical real-world skills, according to Shepherd.
"If they can collaborate, problem solve, find information, and move globally, then they can have everything."
Does most of your networking involve other teachers at your school, or have you, too, found benefits to collaborating online with teachers in other districts and states? If you're pressed for time – or your local colleagues don't share a free period with you, reaching out to a broader community may give you new ideas to help keep your students engaged and learning.