A.D. Henderson's Commitment to Continuous Improvement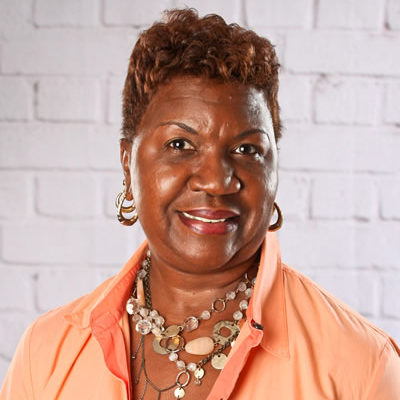 A.D. Henderson University School, a public elementary and middle school situated on the campus of Florida Atlantic University in Boca Raton, is known for its rigorous academics and great teachers, but even at this 2004 National Blue Ribbon School, teachers are always striving to get better. Along with the rest of Palm Beach County, A.D. Henderson adopted the Marzano Teacher Evaluation Model in 2011 – and we were lucky enough to have a chance to speak with three of its established educators about their experiences with the model.
Chrisencia Barzey: Reaching for "Innovating"
With 28 years of teaching at A.D. Henderson under her belt – 27 years in second grade and one in third grade – Chrisencia Barzey still strives for improvement – and she says the Marzano model has enhanced her growth as an educator, particularly when it comes to planning and creating learning goals. "Not that I didn't put a lot into my planning, but I now look at a broader picture as I plan. What do I want to see my children get out of this? What is the desired effect of this? I can see my continuous professional growth."
Three Greatest Successes
Barzey lists three things as her greatest successes since becoming acclimated to the Marzano model:
She now provides students with a learning goal at the beginning of each unit and lesson, so they always have a clear understanding of what they'll need to know.
In her classroom, she implements and uses a common language of instruction that teachers and students all know.
She allows students to revise their knowledge.
Revising Knowledge
Previously, she says, "As soon as I realized they had a misconception about something, I would go right away and correct it." However, using the Marzano model has conditioned her to let the students revise – and take ownership of – their own knowledge. "They know right at the very beginning that they need to reach at least a Level 3," she explains. "At Level 2, they can do some of it with the teacher's help, but at Level 3 it's like, 'Yes, I'm here. I can do it on my own. I don't need any help.' And when they get to Level 4, they're like, 'if somebody's absent, don't worry, Ms. Barzey. I have this!'" The students are comfortable with the scales, but what about the teachers?
I'm That Ambitious
"I feel like every teacher strives to be at the innovating level," says Barzey, adding that, even the best teachers live in 'applying' and visit 'innovating' every now and then. "But I'm that ambitious that I don't want to live in 'applying' – I want to live in 'innovating' – and it makes you look at your practice. It gives you a deeper understanding of what you want to do."
Brian Schum: A Deliberate Teaching Practice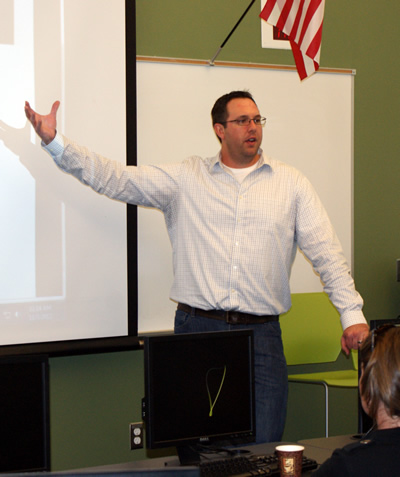 "I'm a better teacher this year than I was last year," says Brian Schum, who teaches seventh grade civics and eighth grade United States history at A.D. Henderson. Now in his eighth year of teaching, the Marzano model is helping him sharpen his pedagogical skills. "This year, I really felt like trying some of these things and actually getting real deep into it. I know I'm a better teacher now, and I know it's impacting the students. And I can really pinpoint some of those things." He credits deliberate practice with having the greatest impact on his growth as an educator. "This year, I chose Element 22, Generating and Testing Hypothesis, as my focus for our Differentiated Professional Development," he says. "It's something that, over the past couple of years, I've intuitively thought I was doing with students… but I never formally came up with a lesson or a framework." With a deepened focus on that strategy, Schum saw his students genuinely begin to generate and test hypotheses, use supporting evidence, and revise their knowledge – just the kinds of skills they need to succeed with college and career readiness standards. "That was huge for me as a teacher." It gave him a way to see the strategy clearly enough to document it.
It's Not a Checklist
"I've taught in a couple states," says Schum, "and lots of different evaluation models before this were mostly checklists. Like, 'Okay, he's asking this many higher-order questions, this many lower-order questions. He walked to the front of the room. He walked to the back of the room…' I was scored in the highest category, but I didn't really feel like I accomplished anything." However, Marzano strategies provided the useful feedback that allowed Schum to identify the specific strategies he needed to work on, and it made a significant difference. "When you get to the end of the year," he says, "you feel fulfilled."