A.D. Henderson's Commitment to Continuous Improvement: Part 2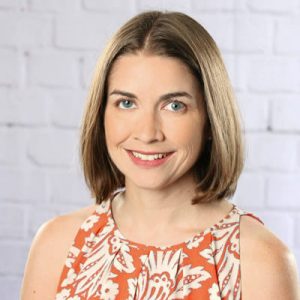 In a previous article, we spoke with Chrisencia Barzey and Brian Schum, two educators at A.D. Henderson University School, a public K-8 school on the campus of Florida Atlantic University. Both teachers told us that since the school implemented the Marzano Teacher Evaluation Model in 2011, they have grown professionally, increasing their focus on planning, creating learning goals, and engaging students in cognitively complex tasks. Jenny O'Sullivan, a fellow teacher at the school, shares a similar experience.
Jenny O'Sullivan: Full STEAM Ahead
Having taught third grade for more than a decade, O'Sullivan is now embarking on a new adventure: serving as the point person for A.D. Henderson's new STEAM (Science, Technology, Engineering, Arts, and Math) lab.
"It's a bit unusual," she says. "At one of the workshops I went to, they said they expect kids to be computer literate by second grade. We don't really have anything in place to make sure that our kids are ready to start typing responses by third grade, so I've been kind of given the challenge to incorporate some of those skills while making sure that the kids are computer ready."
Clarity and Direction in the Marzano Model
O'Sullivan was on maternity leave when the school initially rolled out the Marzano model, but she was able to catch up quickly with support from the administration and fellow teachers – and she has found the model to make a lot of sense, particularly because it provides clarity and direction.
"When we talked about 'Identifying Critical Information' – we've done it many times, but now, we actually have a Critical Information sheet that we send home with each unit. It's clear to the kids; it's clear to the parents; it just makes things work better. It was something we were doing before, but we've put a twist on it that makes it more effective."
O'Sullivan has seen a difference in her students' academic progress, too. When a class examines goals and scales, she explains, their folders now also contain Goal sheets and Revising Knowledge sheets – and the students are becoming more comfortable with them – and more adept at using them.
"When we start a unit, we talk about how it's fine not to know anything yet. If you're a zero now, it's fine, because I haven't taught you anything yet. They've kind of owned that, and you can really see a difference in where they are. They're very honest about it now."
Deliberate Practice and Evidence of Growth
"Our principals really made a big deal about 'it's not a gotcha,'" says O'Sullivan of the school's Marzano model implementation. "I think that has been the biggest thing for us because no matter what when the principal walks in, you get a little nervous… but once you get going, you kind of realize that everybody's focusing on growing. I think that really makes a big difference for us."
Fortunately, O'Sullivan has learned how to turn that anxiety into something productive. Looking back at one specific observation experience, she recalls, "Early in the year, my principal came in, did a walk-through, and commented that she hadn't seen any reading or language arts goals."
That had been O'Sullivan's primary focus in her deliberate practice. In fact, she had established goals in every subject except reading. Rather than panic, however, she used the predicament to generate evidence of growth.
She asked her principal to return later, and with language arts and reading goals in place, she was then scored to show growth. "I wasn't really there yet, but I am now," she says, "and I wanted to be able to show that growth officially. I love the way it's perceived and the way it's done because it makes a big difference in growing professionally."